ICYMI: Progress Action Fund released its new ad against Vulnerable California Congressman Ken Calvert, exposing his relationship with terrorist militia member & anti-LGBTQ pastor Tim Thompson.
Media Roundup

Ad spending is climbing in CA-41 as foes of Rep. Ken Calvert seek to capitalize on the longtime Republican's congressman's vulnerability in a newly competitive district…Yesterday we saw the Progress Action Fund PAC go up with an ad highlighting Calvert's association with a pastor who has expressed anti-LGBTQ views.

Calvert "knows he's in trouble," said Joe Jacobson, Progress Action Fund's executive director. "Calvert is trying to now position himself as a moderate. And we just think that is absolutely ridiculous (and) nobody should believe (that)."
Jacobson added: "I think the voters of the district can see right through Calvert because you can't just wash away 30 years of prejudice or bigotry and a relationship with somebody as notorious as Tim Thompson by just changing your opinion (with a) snap of the fingers.
Los Angeles Blade: U.S. House incumbent tied to extremist anti-LGBTQ+ pastor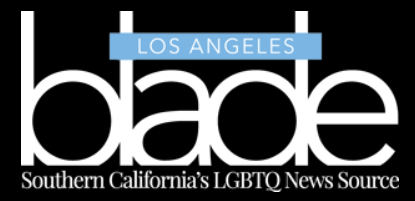 Calvert's close personal relationship with extreme anti-LGBTQ+ pastor Tim Thompson, however, has raised new questions about whether the veteran GOP lawmaker can convince voters his "evolution" on matters like marriage equality was authentic rather than opportunistic.
"It's not like they are loosely affiliated," Jacobson said. "They've had a close relationship for over 10 years and speak very highly of each other." He noted Thompson has also boasted of his influence on the Congressman's legislative work, saying that when he calls Calvert's District Director, "she's on it."
Progress Action Fund released an ad highlighting some of Thompson's statements, which include calling for the arrest of parents of queer children and characterizing LGBTQ+ marriage as "Satan's wicked plans."
The pastor claims membership in the Three Percenters, a domestic terrorist anti-government militia group, which helped to plan the storming of the Capitol last year. Two of his congregants were indicted by the Justice Department over their participation in the deadly riot. Thompson said charges against the men should be dropped. So did Calvert.
###
Progress Action Fund (PAF) is a Democratic Super PAC specializing in hard-hitting accountability ads against Republicans. In 2020, PAF's viral ad exposed Kelly Loeffler and David Perdue for investing in body bags. PAF ads have gained coverage this cycle from The Atlanta Journal Constitution for highlighting Herschel Walker's history of domestic abuse and from Newsweek for "Republicans in Your Bedroom" an ad highlighting the GOP's plans to ban birth control. David Catanese of McClatchy DC and the Washingtonian called the 30-second hit against Walker "the most vicious ad I've witnessed this cycle."
To learn more, visit www.progressactionfund.com