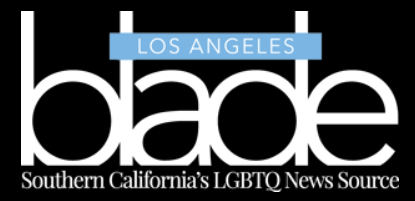 PALM SPRINGS, Ca – After – and perhaps because – California's 41st Congressional District was redrawn to include Palm Springs, Republican Rep. Ken Calvert has attempted to rebrand his record on LGBTQ+ issues as he runs for reelection in a close House race against Out Democratic challenger Will Rollins.
Calvert had previously maintained support in what was a reliably conservative Republican district prior to redistricting in part by opposing LGBTQ rights. His record has included voting for legislation such as the 1996 Defense of Marriage Act (DOMA) that defined marriage as between one man and one woman at a federal level.
Calvert also voted against the Fiscal Year 2011 National Defense Authorization Act (NDAA) which included an amendment that would repeal the military's "don't ask, don't tell" policy for gays and lesbians serving in the military. The NDAA ultimately passed the House in a 229 to 186 vote.
Calvert's close personal relationship with extreme anti-LGBTQ+ pastor Tim Thompson, however, has raised new questions about whether the veteran GOP lawmaker can convince voters his "evolution" on matters like marriage equality was authentic rather than opportunistic.
Joe Jacobson, Founder of the Progress Action Fund, a Democratic Super PAC, told The Los Angeles Blade by phone on Wednesday that he expects revelations about Thompson's extreme positions and his friendship with Calvert will be a turn-off for voters in the Coachella Valley.
"It's not like they are loosely affiliated," Jacobson said. "They've had a close relationship for over 10 years and speak very highly of each other." He noted Thompson has also boasted of his influence on the Congressman's legislative work, saying that when he calls Calvert's District Director, "she's on it."
"Rep. Calvert's political career has been built on pandering to the far-right," Will Rollins told The Blade in an emailed statement. "He launched his political career with homophobia, sending the infamous pink mailers to voters that publicly outed Rep. Mark Takano," when the two ran against each other in 1994.
Rollins's statement continues: "He voted against the Matthew Shephard Hate Crimes Bill, sought to ban gay adoptions, and voted against letting us serve in the military. Just last year, he voted to allow landlords to fire people simply for being LGBTQ. So, what Rep. Calvert really means when he says he's 'evolved' – coincidentally after Palm Springs was drawn into his congressional district – is that he'll say and do anything to try to keep power. And power has been lucrative for him: he's increased his net worth up to $20 million since taking office. Voters will see through his B.S."
Progress Action Fund released an ad highlighting some of Thompson's statements, which include calling for the arrest of parents of queer children and characterizing LGBTQ+ marriage as "Satan's wicked plans."
Calvert's campaign did not respond to a request for comment on his relationship with the pastor and how it may call into question the authenticity of his newfound positions on LGBTQ+ and other issues.
LGBTQ+ matters aside, Calvert's attempted rebrand also included reassurances that he believes President Joe Biden was the rightful winner of the 2020 Presidential Election – but his association with Thompson may compromise that effort, too.
The pastor claims membership in the Three Percenters, a domestic terrorist anti-government militia group, which helped to plan the storming of the Capitol last year. Two of his congregants were indicted by the Justice Department over their participation in the deadly riot.
Thompson said charges against the men should be dropped. So did Calvert.
"Just look at [Calvert's] recorded interviews with Thompson," Rollins wrote in his statement to The Blade. "He's willing to fully embrace Q-Anon conspiracy theories about the Capitol attack. That's why Calvert called for dropping charges against the Capitol rioters, voted against certifying the election, and voted against an independent commission to investigate the attack. After that, he sought and received Trump's endorsement and said the FBI is 'infiltrated' by 'rot' just weeks ago. This is not a moderate."
It would be "poetic justice" for Rollins to defeat Calvert, and not just because Rollins is openly gay, Jacobson said. The Democratic candidate is "fantastic on policy," he said, a prosecutor who tried several January 6 insurrectionists.
Rollins' campaign has focused on fighting back against government corruption, partisan rhetoric, extremism, and conspiracy theories. "I think [voters] really appreciate the contrast of somebody who has worked in law enforcement, has gone after corruption, who's going to take it to somebody who is really about keeping himself in power and enriching himself more than serving the rest of us," Rollins previously told The Blade.
A close race
The latest publicly available poll has Rollins up by one point, Jacobson told The Blade. The candidate secured 46-7% of the vote during the primary election in June, which is a good sign since Democratic turnout is typically lower during primaries than during general elections, he said.
The addition of Palm Springs to the 41st Congressional District also bodes well, Jacobson said. The liberal enclave elected a city council that is entirely LGBTQ+, he said, and it's a young district populated by residents who are not interested in hate or extremism. Many of these voters, Jacobson hopes, will be motivated to go to the polls by the revelations about Calvert's proximity to a domestic terrorist and raging anti-LGBTQ+ individual.
According to an article in The Los Angeles Times, the newly drawn districts caused Calvert to lose Republican strongholds such as Temecula and Murrieta, while Riverside County has trended Democratic in recent years as Los Angeles residents have moved to the area to escape sky-high housing costs.
The LA Times notes, however, that Calvert is advantaged by his incumbency, his endorsement by former president Trump, and his fundraising – at least, as of May 18 reports to the Federal Election Commission.